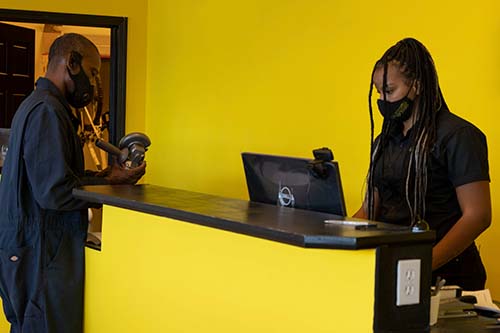 CashWiz
CashWiz is The Caribbean largest and most established chain of buy back stores and we are still growing.
We Need The Talents And Skills Of All Kinds Of People
Are you looking for an exciting challenge? Not just a job, but an opportunity for growth both personally and professionally. Look no further! Here at CashWiz, we pride ourselves in delivering excellent customer service and make each day a new experience. If you are self-motivated, ambitious and desire to bring something unique to our team, we would love to meet you.
We are always on the look-out for the right people to join our team as sales associates or branch managers on the front lines or on our regional management teams. If you have a positive outlook and attitude, if you like to help people, and if you have a desire to work with great people in an awesome culture, then we need to talk.
Experience is not essential. The main thing is the right attitude. We offer in-house on the job training programs for all positions. Fill out our Employment Application form and email it to us at careers@cashwiz.com